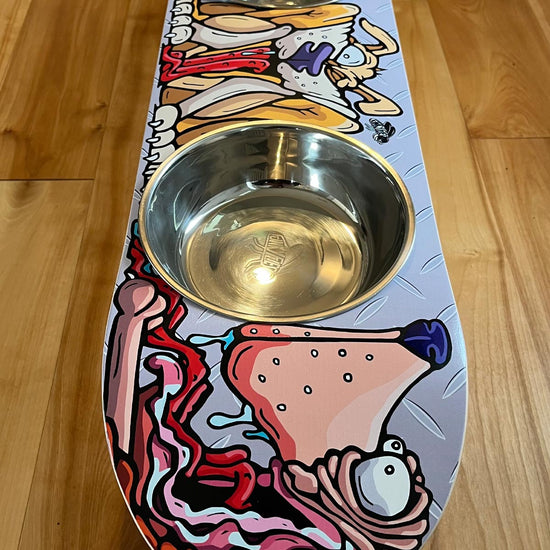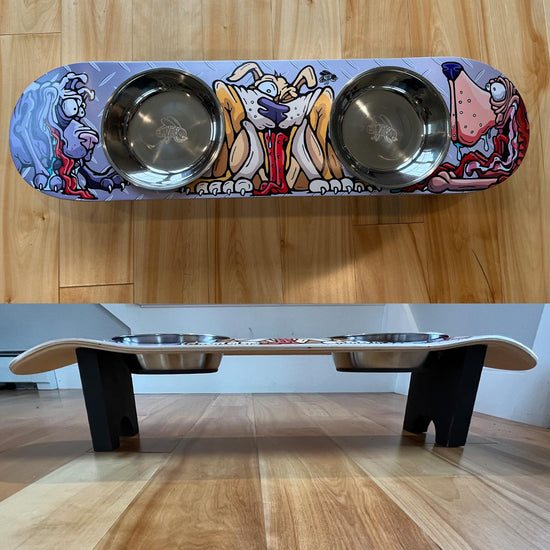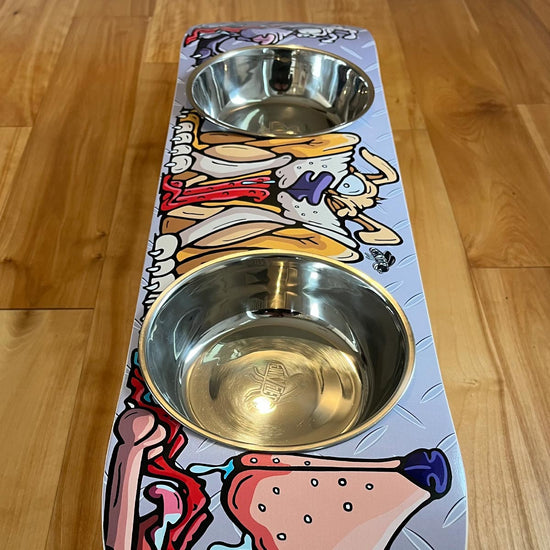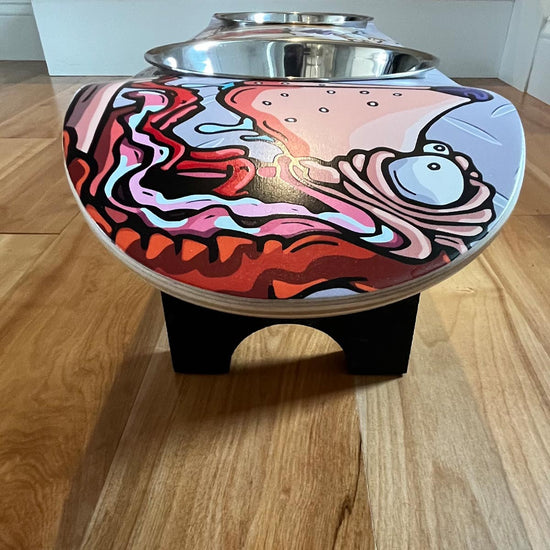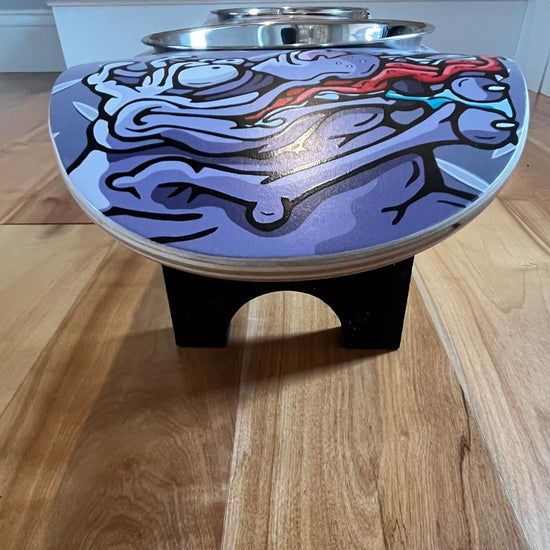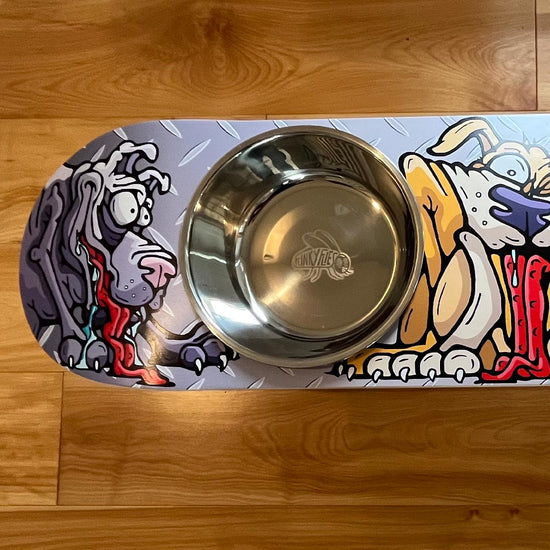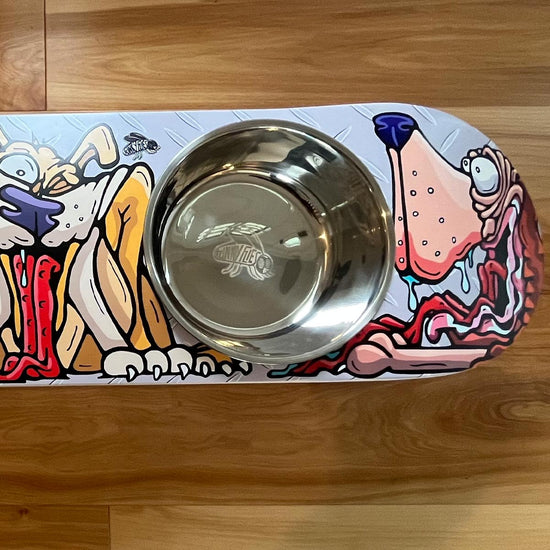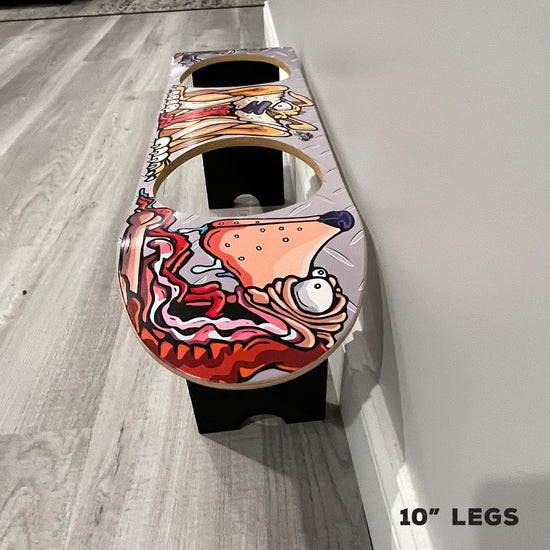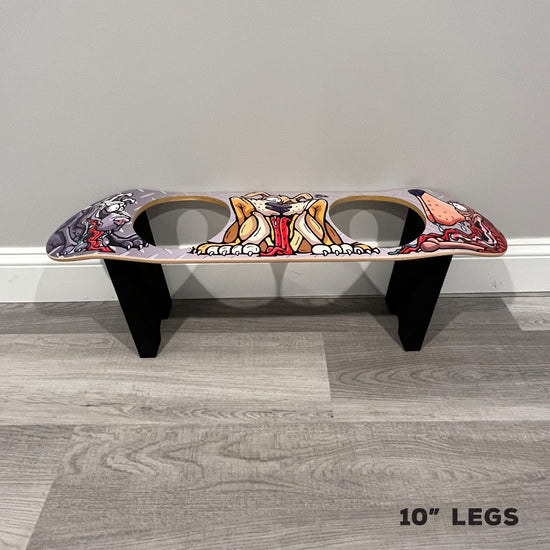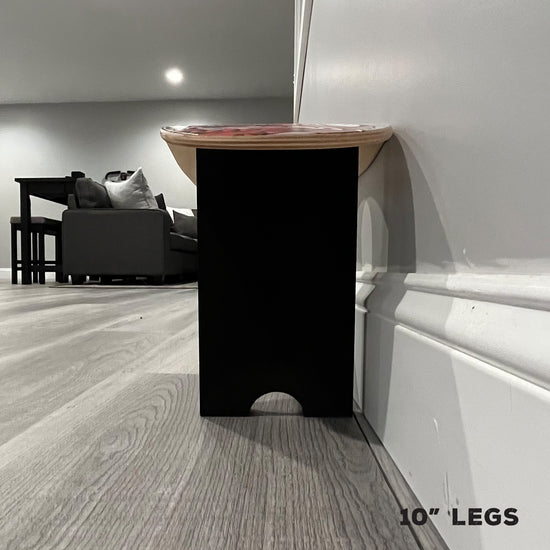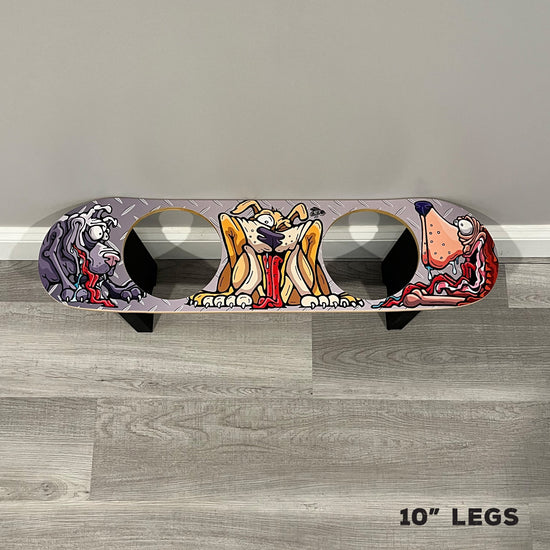 Fly Doggy Dog Skateboard Deck Dog SkateBowls
In Stock Sold Out Unavailable
Description
Designed with a nod to the skater culture, integrating the playful spirit of skateboarding into the everyday life of our beloved canine companions. Each setup is carefully crafted to last from our Funky Flies pro-quality skateboard decks, and come with 2 food-grade stainless-steel bowls and wooden legs. Take care of your dogs by keeping their food and water bowls slightly elevated for more healthy consumption!
Protective water-resistant sealant

Removable, easy-to-clean, dishwasher-safe bowls

Orders typically ship in 1-2 business days.
Height: 6" (3" & 10" Available on request)
Legs Material: Poplar Wood
Premium Maple Wood Deck: 8.25" x 32.25"
2 Premium-grade, Stainless Steel Bowls: 6.5" x 2" Deep
We have added a LOCAL PICK-UP option for Rutland and Richmond, VT so you do not have to pay shipping. 

Shipping: $20
We also accept VENMO: @funkyfliesllc